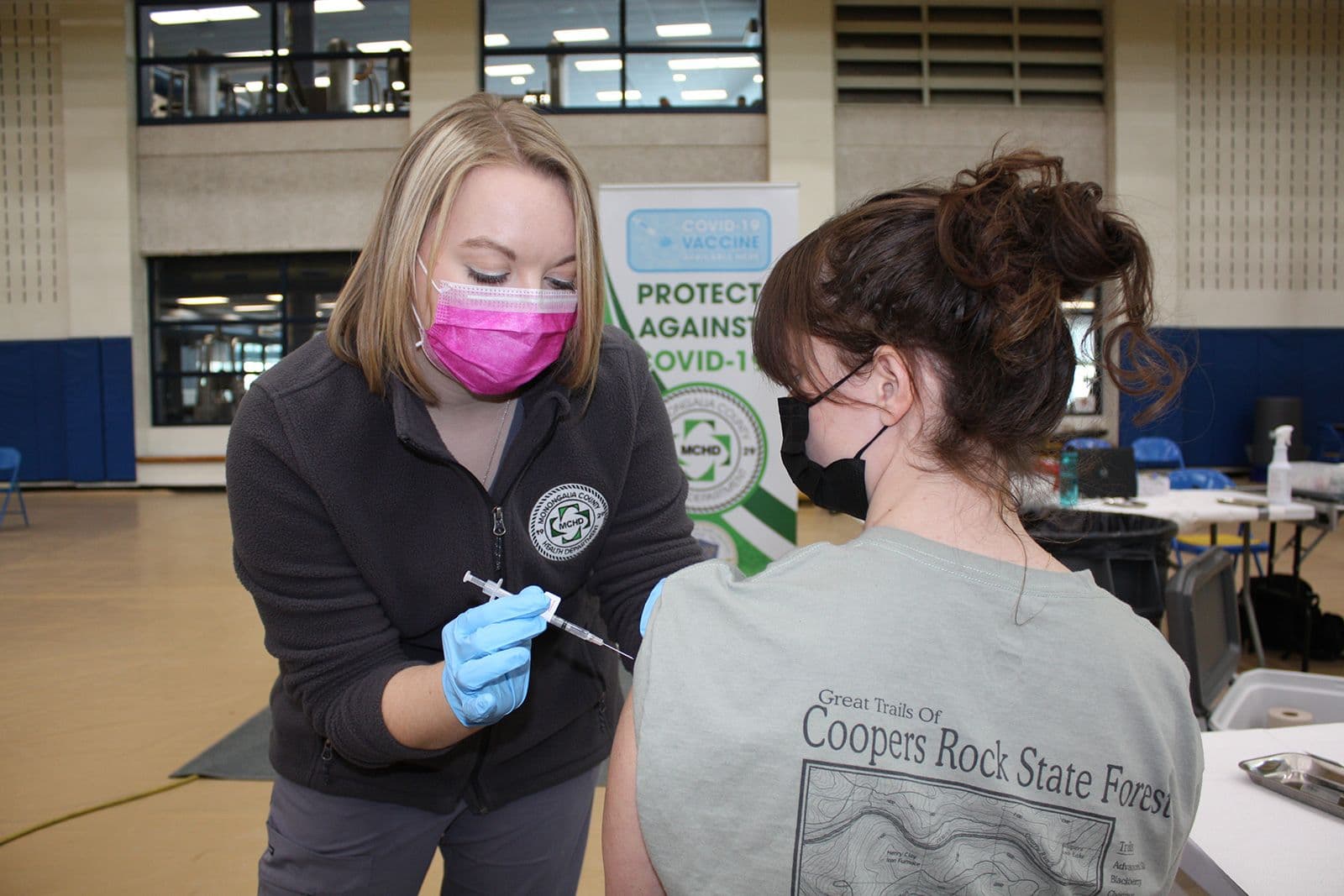 Ages 6 months and up are eligible for a COVID vaccine. Bivalent boosters are available to those who are eligible. Make an appointment for a COVID vaccine at Monongalia County Health Department by calling 304-598-5119, or watch our social media (Facebook, Twitter, Instagram) for pop-up clinics. Online appointments are not available at this time.
Questions about COVID-19 vaccine safety?
As of May 12, 2021, the CDC has changed its previous guidelines to allow individuals to get other vaccines at the same time as the COVID-19 vaccine, so there is no longer a two-week waiting period before the first dose and after the second dose.