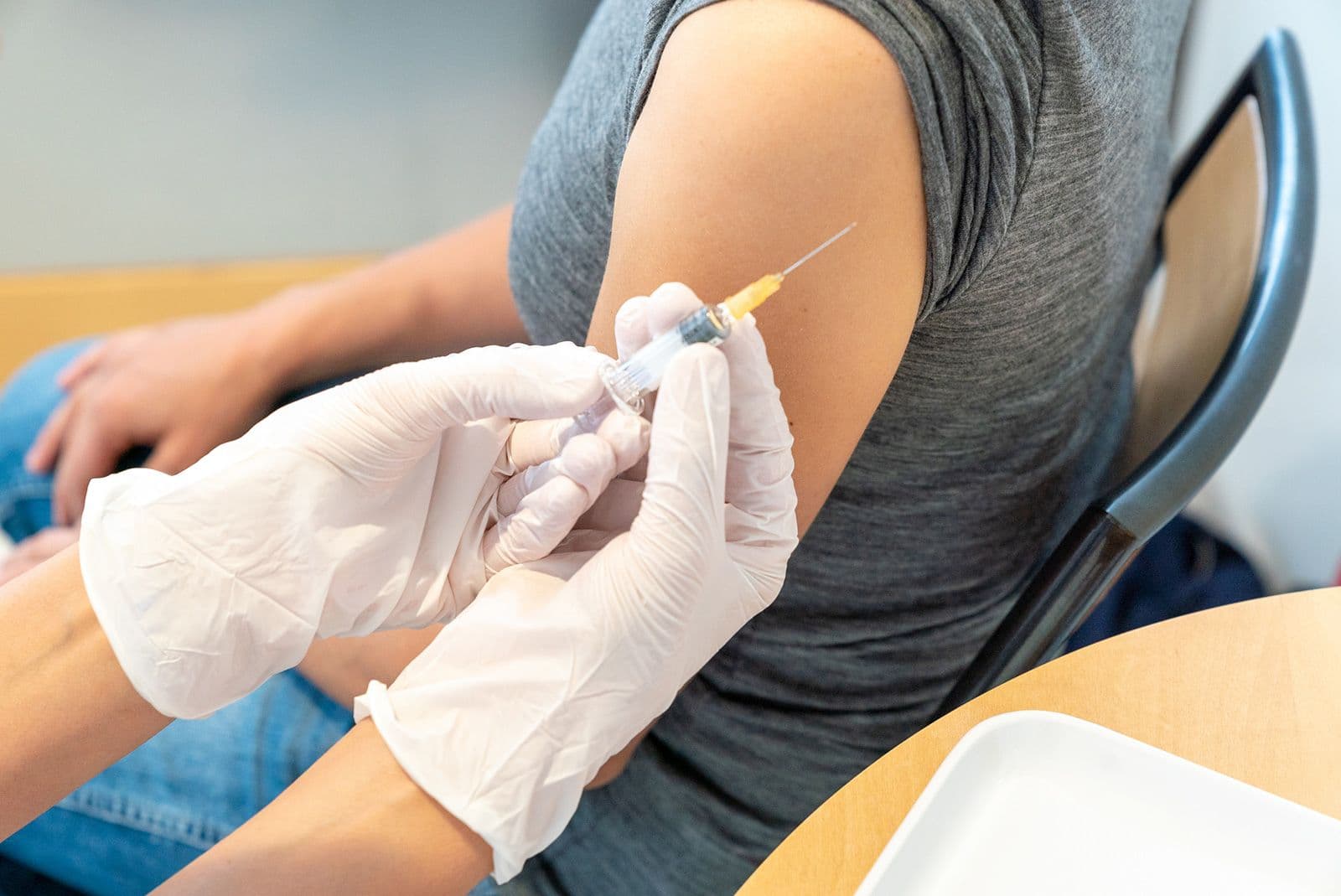 One of the greatest public health achievements, vaccines protect people of all ages against infectious and life-threatening diseases. By staying up-to-date on recommended vaccines, you can protect yourself, your family, friends and community.
COVID-19 and flu vaccines
The COVID-19 bivalent vaccine is now available at MCHD. Ages 6 months and up are eligible for a Pfizer COVID vaccine. Ages 6 months to 5 can get a Moderna vaccine. Ages 5 and up are eligible for a Pfizer bivalent booster and ages 6 and up are eligible for a Moderna bivalent booster. Flu vaccines are also available at this time. You can book an appointment by calling 304-598-5119. Online appointments are not available at this time.
Vaccines For Children (VFC)
Vaccines for Children Program is for children ages 18 and younger who are uninsured, underinsured (whose insurance does not cover immunization) or American Indian or Alaskan Native. Children who are enrolled in WV Medicaid and WV CHIP also qualify for this program. All vaccines for children and adolescents are available through the Vaccines for Children Program – a federally funded program that provides vaccines recommended by the Advisory Committee of Immunization Practices (ACIP) and approved by the Centers of Disease Control and Prevention (CDC).
Adult vaccines
Monongalia County Health Department offers a variety of vaccinations for adults ages 19 and older. Available vaccines include influenza, Tdap (tetanus, diphtheria and pertussis, aka whooping cough), pneumonia, yellow fever, hepatitis A, hepatitis B or combined as Twinrix, Shingrix (shingles); as well as those required by universities, employers and immigration.
Titers to verify immunity are offered at a cost. Titers can be done for such diseases as hepatitis B, measles, mumps and rubella (MMR); chickenpox (varicella), polio and rabies.
International Travel Clinic
Monongalia County Health Department offers travel exams and immunizations for international travel. Dr. Lee B. Smith, county health officer, provides physical exams with pre-travel counseling and education. Prescriptions for malaria and traveler's diarrhea, for example, are also available with the travel exam. Refer to the CDC Travelers' Health page for the most up-to-date information on recommended vaccines for travelers. MCHD offers a variety of travel vaccines at cost, plus an administration fee. There is no prescription required.