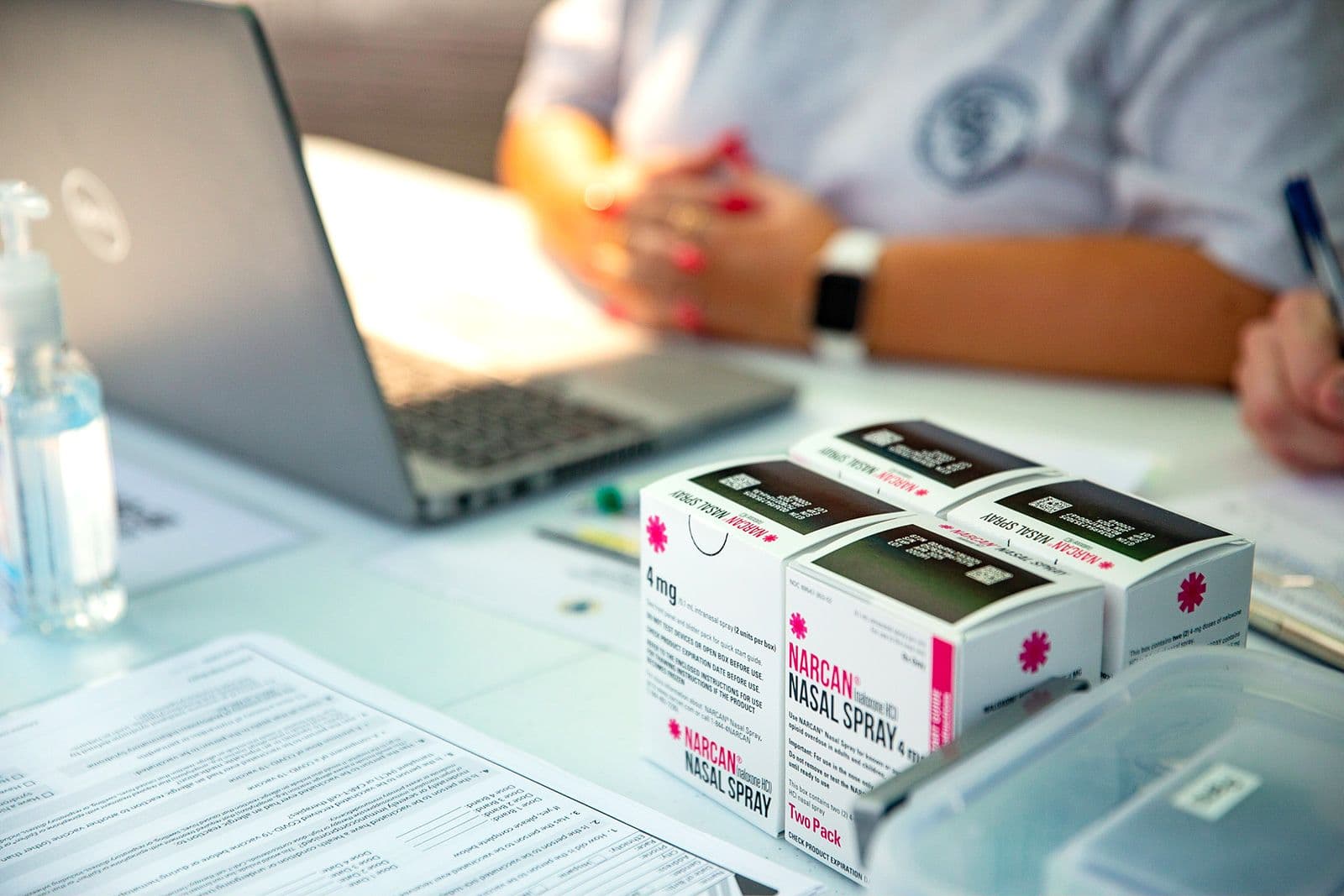 Save lives.
Naloxone HCL (Narcan) is a medication that reverses the effects of an opioid overdose, a result of consuming or using one or more opioid-related drugs.
In order for those struggling with substance abuse to receive help, they need to stay alive. The Monongalia County QRT provides naloxone distribution and training to any individual, groups or organization that are interested. If interested in naloxone or naloxone training, reach out to Joe Klass, Assistant QRT Coordinator, at joseph.l.klass@wv.gov or 304-225-0264. Naloxone is also available at Hazel's House of Hope on Scott Avenue from 7 p.m.-7 a.m. Thursdays through Saturdays.
Free Naloxone Day is September 14
Free Naloxone Day will take place on September 14, 2023. The Monongalia County Quick Response Team along with other volunteers will set up at several locations around Monongalia County to hand out free naloxone and fentanyl test strips, administer naloxone training, and provide vaccines at select locations.
Locations
Sabraton McDonald's
Star City McDonald's
Westover McDonald's
Suncrest McDonald's
WVU Health Science Campus
WVU Mountainlair
WVU Rec Center
Morgantown Art Party
Clay-Batelle Pharmacy

You can volunteer!
Click the link to sign up.
Naloxone Standing Orders
Naloxone standing orders are available to be downloaded below. This allows anyone to purchase naloxone, which reverses an opioid overdose, at a Monongalia County or West Virginia pharmacy, depending on the standing order used.
Monongalia County Naloxone Standing Order
West Virginia Naloxone Standing Order